The EDUCAUSE Annual Conference serves as a nexus for the brightest minds in the field of higher education technology. This event draws professionals and technology experts from across the globe, fostering connections, idea exchange, professional development, and the exploration of contemporary problem-solving. It stands as the most extensive congregation of your fellow professionals — individuals with whom you can connect, gain insights, and maintain year-round connections.
Tharseo IT's second year in a row sponsoring a booth at Educause.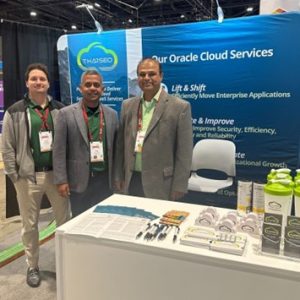 Post-conference dinner with Lewis University and Oracle!